Replay: De La Salle sweeps Lutcher in LHSAA volleyball playoffs
November 1, 2018
By Emmanuel Pepis
Category: Preps
NEW ORLEANS – The De La Salle Cavaliers took off with an early run to open the match and used a second set rally to propel a 3-0 win (25-8, 25-22, 25-11) over the Lutcher Lady Bulldogs on Thursday.
The Cavaliers now advance to the Division III quarterfinals to be played Thursday, Nov. 8.
The Cavaliers wasted no time asserting their authority in the match, by earning the first six points. Lutcher used both of their timeouts within the first 20 rallies, but the Lady Bulldogs could not keep up as De La Salle took the opening set 25-8 behind three kills each from Tyza Brister and Leah Kennedy.
"I was extremely happy how the girls came out in the first game," said Coach Melissa Grubbs. "We've been working on focusing on detail and never looking ahead. We've been working on serve reception all year long and we just played as a team."
Lutcher had a stronger start keyed by the service game of Kristen Poche who had two service aces to help build a 9-6 early lead. The Lady Bulldogs led by as many as four, but De La Salle rallied back to tie the set at 19-19 on a service ace by Bobbi Conway.
"I commend them (Lutcher) and Ricky (LeBlanc) is a great coach," said Grubbs. "We struggled on serve receive in that set and we need to find our consistency. We're still trying to find ourselves."
De La Salle kept the momentum up by winning three of the next four rallies to take a 22-20 lead. Brister earned her fifth kill of the set to give De La Salle set point. As Lutcher transitioned into their offense a double was called on the Lady Bulldogs' side to end the second set in the Cavaliers' favor.
"We've worked on Tyza playing smart and when the opportunity awards to go ahead and rip and if it's not, just to put a consistent ball and play smart," said Grubbs.
The Cavaliers put their stamp on the match in the third set led by Kennedy who had five kills in the final set. De La Salle raced out to a 16-8 lead and never looked back. The service game was strong for the Cavaliers as well who had five different players register aces.
Brister led the attack with 11 kills on the night. Kennedy added eight to the offense with five coming in the third set. Five different Cavaliers recorded an ace led by Conway who had three aces.
Lutcher's offense was led by Ashlyn St. Pierre who scored eight kills. Kristen Poche notched five service aces in the defeat for the Lady Bulldogs.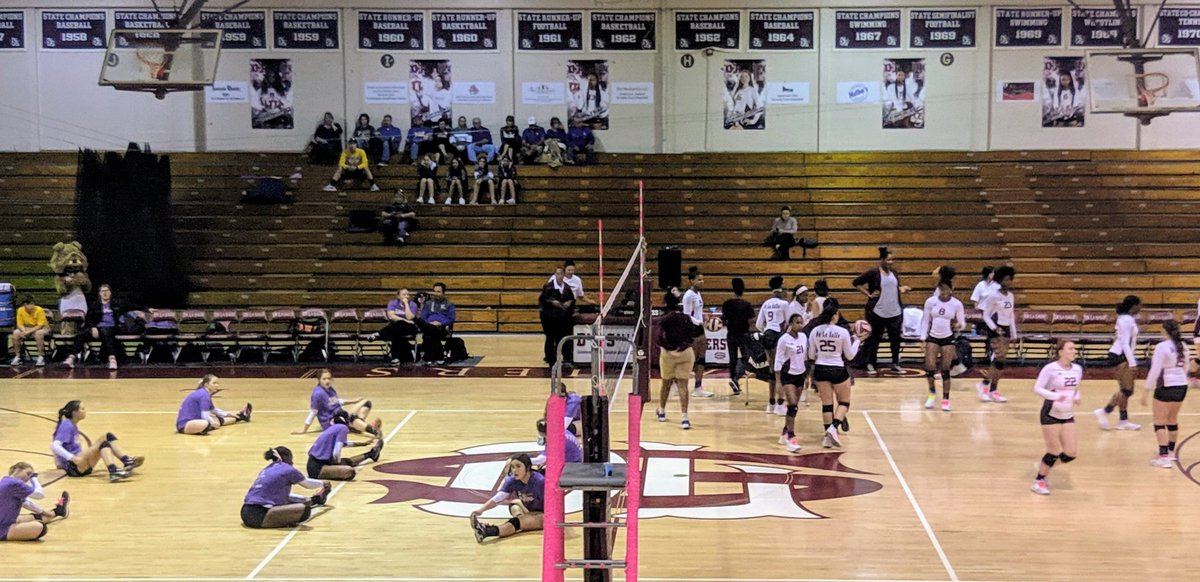 < PREV

LSU needs to turn back the clock against Alabama

NEXT >

No. 2 LSUA jumps out early, survive run to defeat #1 The Master's
Emmanuel Pepis