Zanders, Bonine, Robicheaux, Brown, Phillips, Valdez to speak Tuesday at GNO QB Club
Former New Orleans Saints guard Emanuel Zanders, LHSAA Executive Director Eddie Bonine, Destrehan head coach Steve Robicheaux, Karr coach Brice Brown and St. James coach Robert Valdez will speak at the weekly meeting of the Greater New Orleans Quarterback Club on Tuesday, Dec. 10 at noon at Rock'n'Bowl, 3016 South Carrollton Ave. in New Orleans.
A star at Jackson State, Zanders played for the Saints for seven seasons from 1974-80 and was a team captain from 1976-79. Zanders was voted the Saints offensive lineman of the year in 1979. He played in 87 games, starting 78 for the Saints. Zanders He went on play one season with the Chicago Bears in 1981. Zanders was inducted into the Jackson State Hall of Fame in 2004.
Bonine is in his fifth year as Executive Director of the LHSAA. He served previously in the same capacity for the Nevada Interscholastic Activities Association. The Allstate Sugar Bowl LHSAA state prep football championships will have six games this weekend in the Mercedes-Benz Superdome at noon, 3:30 p.m. and 7 p.m. Friday & Saturday.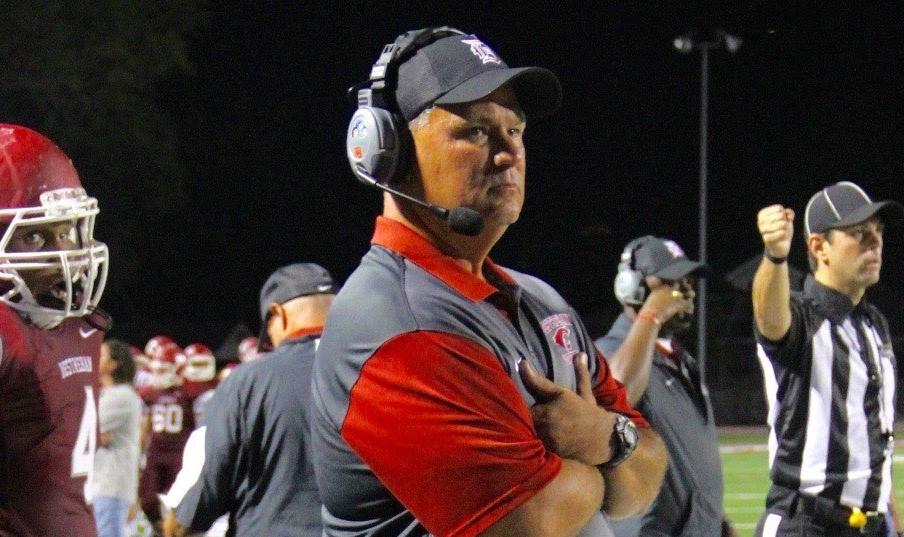 Robicheaux is in his 17th year as the head coach at Destrehan, where he has guided the Wildcats to a pair of Class 5A state championships in 2007 & 2008 and led them to another title game appearance in 2014. Robicheaux has Destrehan back in the 5A championship game this Saturday night at 7 p.m. against top-seeded Acadiana in a game that you can listen to on 106.1 FM NASH ICON.
Brown his fifth season as head coach at his alma mater, where he was a player and former assistant coach before being named head coach in 2015. Brown promptly guided the Cougars to a Class 4A state championship game appearance before leading Karr to consecutive Class 4A state titles in 2016, 2017 and 2018. Brown has the Cougars in the state championship game once again, looking for four in a row this Saturday afternoon at 3:30 p.m. in the Mercedes-Benz Superdome when Karr faces Warren Easton in a game that you can listen to on 106.1 FM NASH ICON.
Phillips is in his fourth season as the head coach at Warren Easton. He took over as head coach in 2016 after serving four seasons as defensive coordinator. Phililps was an outstanding player at Karr and was a star linebacker on Tulane's undefeated team in 1998. Phillips was part of two state championship basketball teams at Karr. He guided the Eagles to a state championship game appearance a year ago and he has Easton back in the title game this Saturday at 3:30 p.m. against Karr in a game that you can listen to on 106.1 FM NASH ICON.
Valdez is in his fourth year as the head coach at St. James. A native of New Orleans and graduate of O. Perry Walker and Southern University, Valdez served as an assistant coach at East St. John and McKinley. He served as the head coach at West St. John, leading the Rams to a state final and four semifinal appearances. He was the head coach at Scotlandville in 2015.
The Greater New Orleans Quarterback Club meets each Tuesday (17 weeks) at Rock'n'Bowl through Dec.17, when the club will hold its year-end awards function.
Each week, an R&L Carriers New Orleans Bowl Prep Player of the Week is chosen, presented by CrescentCitySports.com and NASH ICON 106.1 FM while The King Firm Scholar-Athlete award winner will also be introduced, presented by Friday Night Football from NOLA 38 and WGNO.
A pick-em contest of top college and professional games allows patrons to win prizes from Rock'n'Bowl and Ye Olde College Inn, as well as from the Saints Hall of Fame.
Annual membership to the Greater New Orleans Quarterback Club is $50 per person, which includes a discounted $20 lunch from Rock'n'Bowl and Ye Olde College Inn. Non-members are also welcome to attend each week for $30.
For more information on how to join the Greater New Orleans Quarterback Club, contact Stan Kottemann at (504) 908-6080 or at skotlaw@aol.com.
< PREV

Bulldogs struggle in second half, fall to Bearkats

NEXT >

Ashaad Clayton of Warren Easton named Metro Prep Player of Week
Ken Trahan
Chief Executive Officer
Born and raised in the New Orleans area, CCSE CEO Ken Trahan has been a sports media fixture in the community for nearly four decades. Ken started NewOrleans.com/Sports with Bill Hammack and Don Jones in 2008. In 2011, the site became SportsNOLA.com. On August 1, 2017, Ken helped launch CrescentCitySports.com. Having accumulated national awards/recognition (National Sports Media Association, National Football…