World Cup: La Défense wins semifinal and perhaps more for France
July 10, 2018
By Alan DeRitter
Category: Pro Soccer
SAMUEL UMTITI!

The center back heads home the corner to give France the 1-0 lead. 🇫🇷 pic.twitter.com/Y5MtXUpvDg

— FOX Soccer (@FOXSoccer) July 10, 2018
The first of two World Cup semi-finals was amazing!
No, there weren't many goals. No, there wasn't a shootout. No, my pick did not win.
Oui, there was unselfish defense every minute of the game. Belgium really had chance after chance to score but when it came time to deliver, either France keeper Hugo Lloris made a classic save or the determined French squad sat behind the ball to clear a shot or force it wide. Belgium star Kevin De Bruyne continued to pass the ball on target but for this game, French players clogged up each attempt.
Belgium's Romelu Lukaku had two looks that normally would result in a goal. The first was a square ball played by De Bruyne that got by not one but two defenders only to find the foot of the player of the match, Samuel Umtiti, just in front of Lukaku. The second was a masterful ball played just in front of Lukaku that he was even surprised to receive.
Cross after cross was denied. Just when Belgium was able to pull off a shot, Lloris got his hands on it.
France's goal came in the second half on a corner kick, the 69th goal scored this World Cup on a set piece. Umtiti was able to head Antoine Griezmann's corner kick into the net in the 50th minute giving the French all they were after.
After that, the French were able to sit behind the ball, waiting to counter. This defensive stance frustrated a Belgium squad with thrives on space and runs. Blue shirts were everywhere and only crosses were able to penetrate the French penalty box. In spite of Belgium's goalie Thibaut Courtois' heroics throughout, that nation's 'golden generation' will have to set for Saturday's third place match.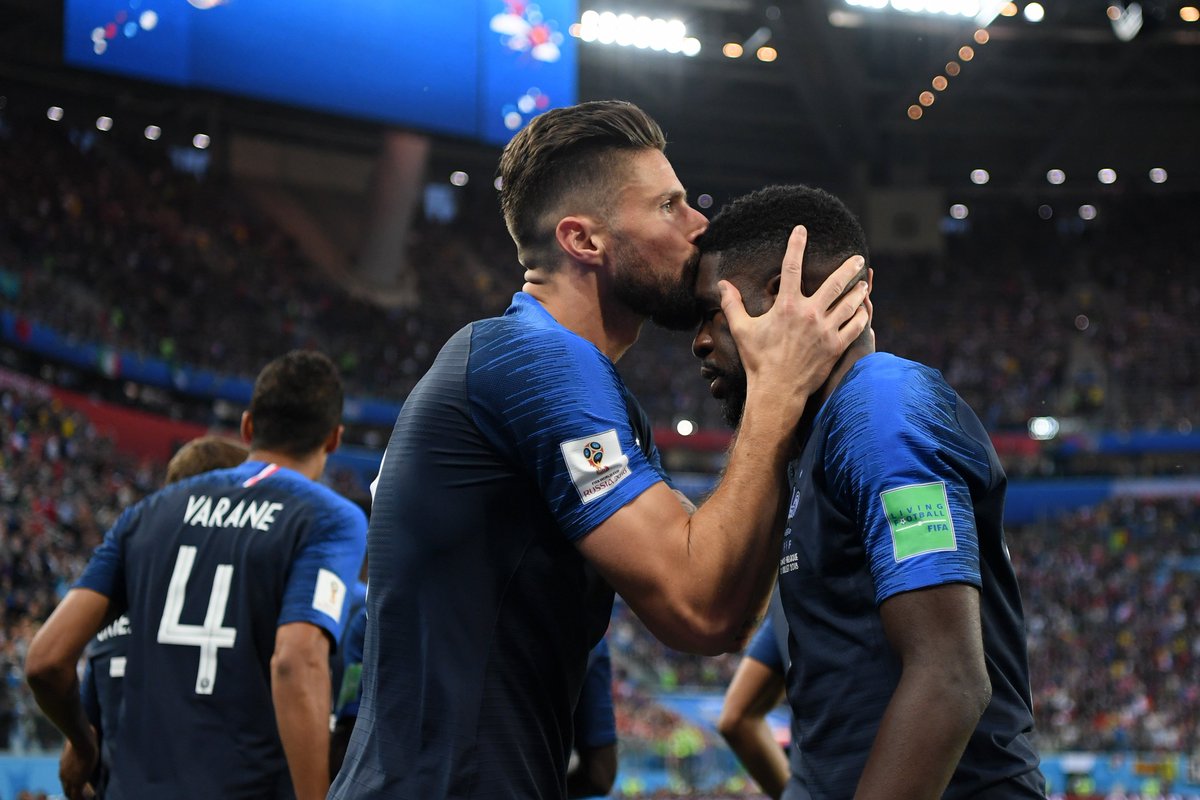 For a supremely skilled squad, France deserve credit for their commitment to disciplined defending. There were no Belgium defenders marking the posts during the game-winning goal which allowed the ball to easily go in after Griezmann's corner hit Umtiti's head. France in a disciplined three-tier formation took away Belgium's strengths to a 1-0 result was plenty enough.
To all coaches reading this, offense may sell tickets and earn highlights but defensive play like Paul Pogba's makes the day when championships are the true goal.
We will be back tomorrow to see what the Croatia-England game has in store. I'm sure it will be a great contest. God Bless You All.
< PREV

Covington, Salter face rebuilding task in 2018

NEXT >

Jesters fall in first round of playoffs against Revolution to end season
Alan DeRitter
Soccer Analyst/Coach
2013 – Present…Head Soccer Coach, De La Salle High School 2007 – 2011…Head Soccer Coach, Archbishop Shaw High School 2004 – Present…Director of Coaching for Soccer Innovations of America 2006…Asst. Head Coach, St. Martin's Girls Team 2006…ODP Louisiana Staff Coach 1986-2005…Brother Martin High School; Head coach 1986; 1994 -2004 State Champions 2000 2000 District 10 Div. I Coach of the…