Showcasing state's best high school basketball teams should be more of a priority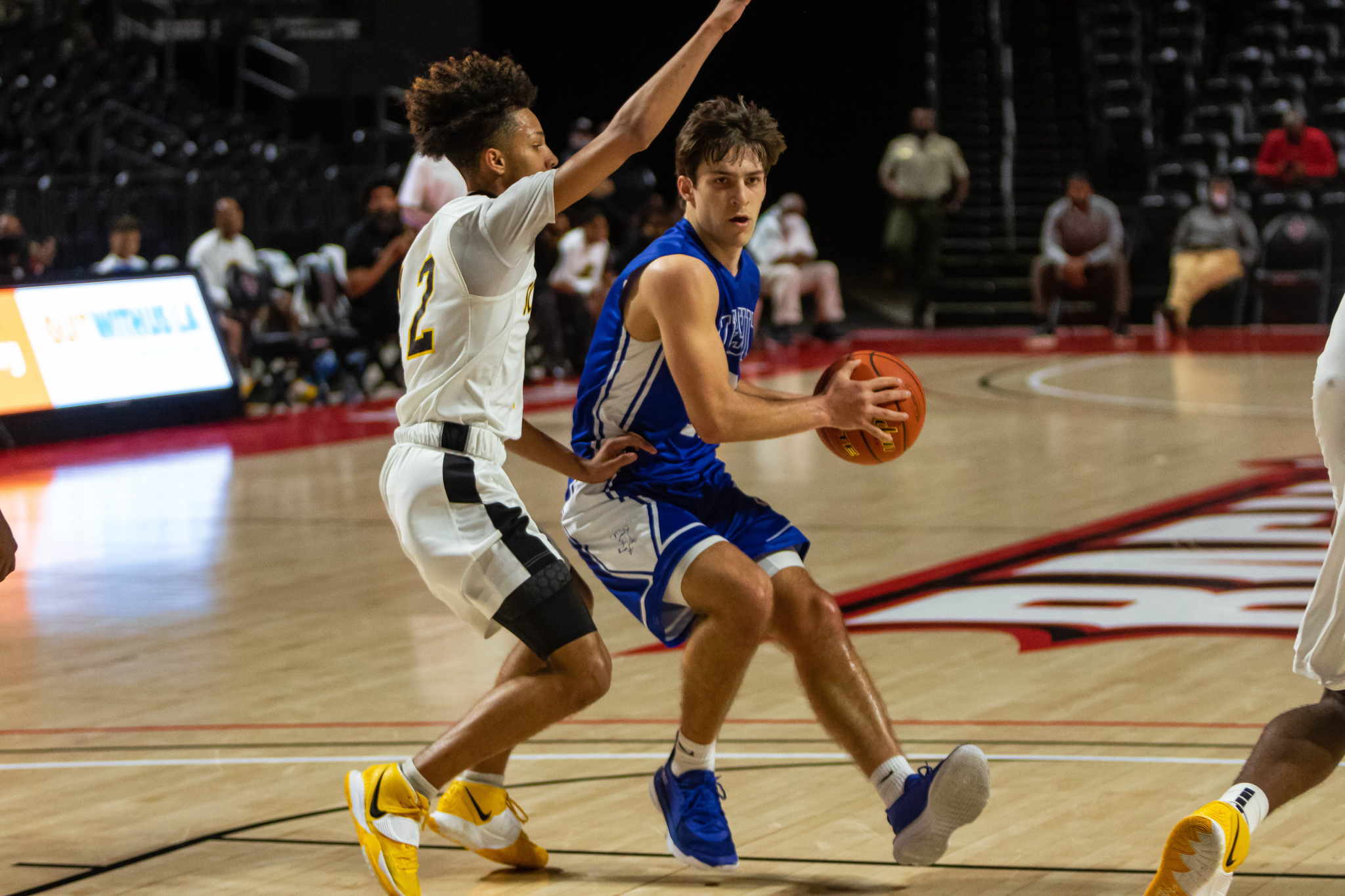 The Louisiana High School Athletic Association's select basketball championships will be played at two sites.
This week, the select schools announced that the boys' championships will be played at the Cajundome. The girls will play at the Alario Center.
So, with that said, time now for some full disclosure.
I was part of the Jefferson Parish effort to land the girls and the boys events. That effort was spearheaded by councilman-at-large Scott Walker, the Alario Center and the Convention and Visitors Bureau.
This isn't a political endorsement. Just fact.
The LHSAA has an impossible job on its hands when it comes to basketball.
With five divisions and seven classes, there are just too many games to be played in the semifinals and finals to give schools prime time slots.
Last year, the Division I boys semifinals were played in Lafayette at the Cajundome on a Tuesday afternoon.
The championship game was played later that same week in Lake Charles.
Not exactly a panacea, but that's what you have when you have 24 state championships total between the boys and girls. You are fragmented and all over the place.
Maybe one day we can get back to having everyone of relative enrollment, public and private, playing for the same championship trophy.
But, in the meantime…
The Alario Center, or a building like it, in my opinion makes plenty of sense.
Instead of playing in a cavernous arena, why not play in a building that seats anywhere from 3,000 to 5,000?
Xavier University's Convocation Center would have been a great spot, too.
Give the student athletes a packed house, something they deserve.
Last season, in the semis on March 9, Scotlandville defeated Jesuit by three and St Aug defeated St Paul's by three in overtime.
As the highlights, shot by our Richie Mills, were fed back to the station for our 6 p.m. news,cast I thought to myself, "What a missed opportunity!"
If both of those schools were to play at 5 and 7 in the evening at the Alario Center, the teams would have played to a packed house.
We could have cleared the arena between games. All four schools, at 20 bucks per ticket, would have made a lot of money, as would the LHSAA, which mandates 10 percent of the gate off the top.
Instead, those two games were played at noon and 2:30 p.m. before few fans.
My goal, not as a reporter but as a concerned individual, is to raise the profile of basketball in our state.
Hoops here is very good.
When out-of-state teams come here each January for our Sugar Bowl tournament, they are surprised at how good our Louisiana teams truly are.
I am not.
Louisiana has a rich basketball history.
Early next year, we hope to add a sliver to that record at the Alario Center.
We promise the girls in the select schools event a great tournament.
The building and Jefferson Parish would like to host more, with all young people in public and private schools participating.
The parish is completely behind this effort. For that I am grateful.
Ladies, welcome. Can't wait to see you this winter.
< PREV

Pelicans sign guard John Petty Jr.

NEXT >

Contract options exercised on four Pelicans including Zion Williamson
Ed Daniels
WGNO Sports Director/106.1 FM
Ed is a New Orleans native, born at Baptist Hospital. He graduated Rummel High School, class of 1975, and subsequently graduated from Loyola University. Ed started in TV in 1977 as first sports intern at WVUE Channel 8. He became Sports Director at KPLC TV Channel 7 in Lake Charles in 1980. In 1982 he was hired as sports reporter…