SBC Football 365 Preview – Ragin' Cajuns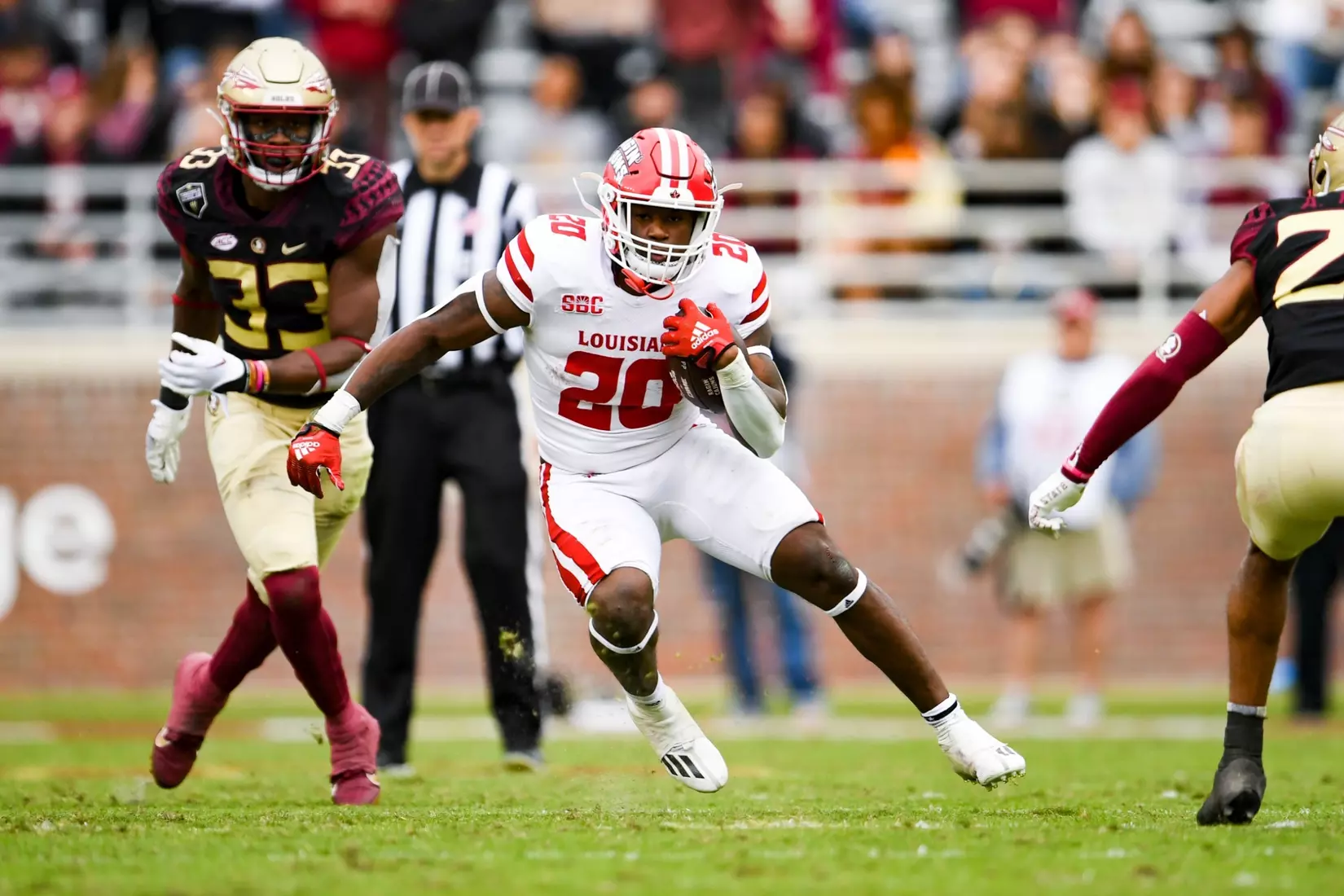 NEW ORLEANS — Louisiana will open its 2023 season on Saturday, Sept. 2, when it hosts Northwestern State at 7:30 p.m. ET/6:30 p.m. CT on ESPN+.
The Ragin' Cajuns have won the last three meetings between the in-state foes, dating back to 2004.
Louisiana's non-conference slate also features trips to UAB (Sept. 16) and Minnesota (Sept. 30), bookending a home game against Buffalo (Sept. 23). In addition to annual dates with their West Division foes, the Ragin' Cajuns conference schedule includes a road game at Old Dominion (Sept. 9) and a visit from Georgia State (Oct. 21) out of the East Division.
The Ragin' Cajuns – a year removed from four-straight Sun Belt West Division titles and four-straight Hercules Tires Sun Belt Football Championship Game appearances — were picked to place third in the West Division in last month's 2023 Sun Belt Conference Football Preseason Coaches Poll.
Head coach Michael Desormeaux will lead a roster that returns one All-Sun Belt selection from 2022 and had a pair of players listed on the 2023 Preseason All-Sun Belt teams.
Louisiana went 6-7 overall in 2022 and 4-4 in conference play, earning a fifth-straight bowl appearance as part of a conference-record seven-team Sun Belt contingent to compete in Bowl Season.
Since 2011, the Ragin' Cajuns have gone bowling 10 times over 12 seasons, winning seven of those postseason contests.
To listen to head coach Michael Desormeaux, senior tight end Neal Johnson and junior linebacker K.C. Ossai's remarks from the 2023 Sun Belt Football Media Days, download the latest Around the Sun podcast episode on Apple Podcasts, Pandora or Spotify—among other platforms—or visit the Sun Belt Conference YouTube page.
2023 SCHEDULE
9/2 Northwestern State
9/9 at Old Dominion*
9/16 at UAB
9/23 Buffalo
9/30 at Minnesota
10/7 Texas State*
10/21 Georgia State*
10/28 at South Alabama*
11/4 at Arkansas State*
11/9 Southern Miss*
11/18 at Troy*
11/25 ULM*
* Sun Belt Conference Game
2022 ALL-SUN BELT RETURNERS
Honorable Mention
TE – Neal Johnson (Sr., TE – Mesquite, Texas)
2023 PRESEASON ALL-SUN BELT SELECTIONS
First Team
TE – Neal Johnson, Louisiana (Sr., TE – Mesquite, Texas)
Second Team
OL – AJ Gillie, Louisiana (RS Jr., OL – Natchitoches, La.)
Follow the Sun Belt on social media via Twitter, Facebook and Instagram.
< PREV

Cade Pregeant commits to Northwestern State

NEXT >

Allen: Saints will play anyone who's healthy in preseason opener Sunday vs. Chiefs
Sam Knehans