Roof leaks causes postponement of Pelicans home game vs. Pacers
February 7, 2018
By CCS Staff
Category: Pelicans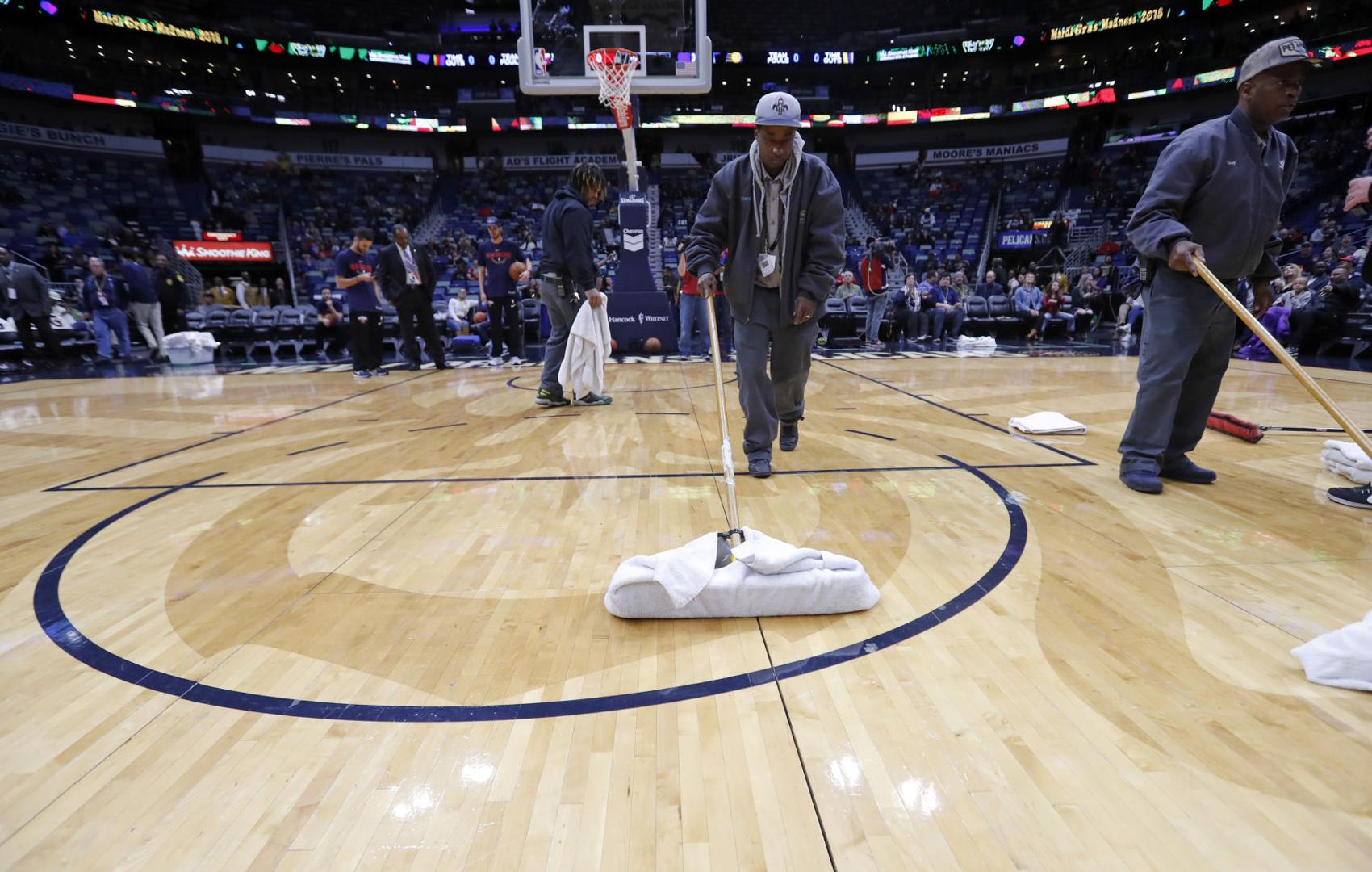 The New Orleans Pelicans game against the Indiana Pacers was postponed Wednesday night because of rain dripping onto the court.
A small leak in the roof allowed rain to gather near the free throw line, delaying the 7 p.m. tipoff for player safety concerns. An announcement was made around 8:45 p.m. that the game would be rescheduled.
"We don't know what the cause is," SMG general manager Alan Freeman said. "This didn't reveal itself until the players left the court for their early shootarounds. We had no problems at that point in time. The best I can tell, the rain started coming in at 6:30." Read more from The Advocate.
PELICANS STATEMENT:
NEW ORLEANS – The National Basketball Association game scheduled for tonight between the New Orleans Pelicans and the Indiana Pacers has been postponed by the NBA due to a leak in the roof at the Smoothie King Center.
The date of the rescheduled game will be announced at a later date.
The Pelicans released the following statement:
"The New Orleans Pelicans announced that tonight's game against the Indiana Pacers has been postponed by the NBA due to a leak in the roof at the Smoothie King Center. SMG officials worked diligently to address the matter, but the NBA determined to postpone the game out of an abundance of caution for players' safety.
Tickets for tonight's game will be honored when the game is rescheduled later this season. Parking will also be free of charge at the rescheduled date. Fans can also call (504) 525-4667 for more details. Information on refunds and exchanges will be made available tomorrow.
We sincerely apologize for this inconvenience and appreciate your patience and support of the New Orleans Pelicans."
< PREV

Tulane adds three to 2018 class on National Signing Day

NEXT >

Saints assistant Dan Campbell becomes candidate for Colts head coaching job
CCS Staff