Robinson, Hunter, Edelman, LeCompte, Songy to speak Tuesday at QB Club
September 27, 2019
By Ken Trahan
College football Hall of Fame inductee John Robinson of LSU, Tulane basketball coach Ron Hunter, former Saints offensive lineman Brad Edelman, Holy Cross coach Guy LeCompte and Jesuit coach Mark Songy will speak at the weekly meeting of the Greater New Orleans Quarterback Club on Tuesday, Oct. 1 at Rock'n'Bowl, 3016 South Carrollton Avenue in New Orleans. All are welcome to attend.
Robinson is serving as a senior consultant to LSU head football coach Ed Orgeron. Robinson served as head coach at Southern Cal from 1976-1982 and again from 1993-97 when he led the Trojans to the 1978 national title and to five Pac-10 championships. In between his two stints at Southern Cal, Robinson was the head coach of the NFL's Los Angeles Rams, leading that franchise to the playoffs six times, including two appearances in the NFC Championship Game. Robinson won 132 games on the college level and 75 games at the NFL level. He was inducted into the College Football Hall of Fame in 2009.
Hunter is entering his first year at Tulane after a very successful tenure at Georgia State, where he went 171-95 in eight seasons. Hunter guided the Panthers to six postseason tournament appearances, including three NCAA tournament appearances in his final five seasons. Hunter previously served as the head coach at IUPUI and he remains that school's winningest coach. Hunter was a standout player at Miami of Ohio. Hunter has 445 victories in his 25-year career.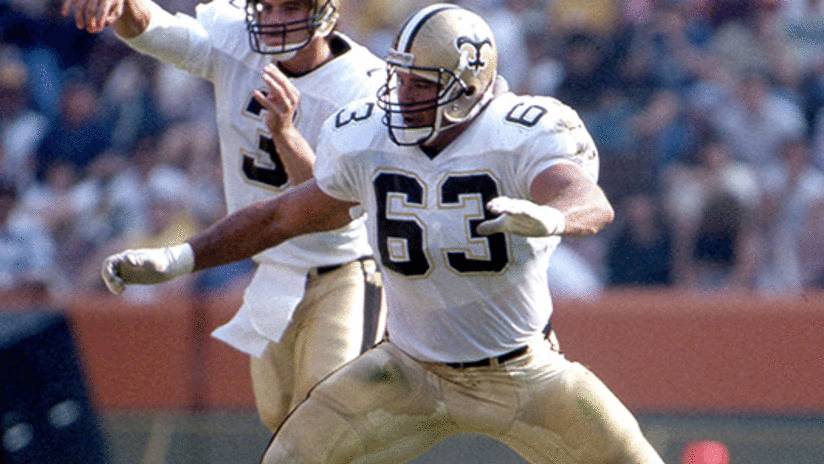 A second-round draft choice out of Missouri in 1982, Edelman played eight seasons with the Saints, participating in 90 games while starting 87. He was named to the 1982 NFL All-Rookie Team and earned Pro Bowl honors in 1987, when the Saints posted their first-ever winning season and made their first playoff appearance in franchise history. Edelman also served as the team's NFL Players Association player representative.
LeCompte is in his second season as the head coach at Holy Cross. Previously, LeCompte won 93 games as the head coach at Mandeville, guiding the Skippers to three state semifinal appearances in 12 seasons and departed as the all-time winningest coach in Mandeville history. LeCompte led Holy Cross to a 7-4 mark in his first season in 2018.
In his second stint as the head coach at Jesuit, Songy is in his 11th season overall as the head coach of the Blue Jays. Songy led Jesuit to the Division I state championship in 2014, the first for Jesuit since 1960. Songy previously served as the head coach at Brother Martin as well.
Holy Cross and Jesuit renew their rivalry for the 100th time Friday night at Tad Gormley Stadium. Crescent City Sports will produce the live telecast on Cox Sports Television and the game will also be streamed live at CrescentCitySports.com.
The Greater New Orleans Quarterback Club meets each Tuesday (17 weeks) at Rock'n'Bowl through Dec. 17, when the club will hold its year-end awards function.
Each week, an R&L Carriers New Orleans Bowl Prep Player of the Week is chosen, presented by CrescentCitySports.com and NASH ICON 106.1 FM while The King Firm Scholar-Athlete award winner will also be introduced, presented by Friday Night Football from NOLA 38 and WGNO.
A pick-em contest of top college and professional games allows patrons to win prizes from Rock'n'Bowl and Ye Olde College Inn, as well as from the Saints Hall of Fame.
Annual membership to the Greater New Orleans Quarterback Club is $50 per person, which includes a discounted $20 lunch from Rock'n'Bowl and Ye Olde College Inn. Non-members are also welcome to attend each week for $30.
For more information on how to join the Greater New Orleans Quarterback Club, contact Stan Kottemann at (504) 908-6080 or at skotlaw@aol.com.
< PREV

Injury Reports: Saints, Cowboys rule three players out for Sunday night clash

NEXT >

Bossier stays unbeaten with 28-13 win over North Caddo
Ken Trahan
CEO/Owner
Born and raised in the New Orleans area, CCSE CEO Ken Trahan has been a sports media fixture in the community for nearly four decades. Ken started NewOrleans.com/Sports with Bill Hammack and Don Jones in 2008. In 2011, the site became SportsNOLA.com. On August 1, 2017, Ken helped launch CrescentCitySports.com. Having accumulated national awards/recognition (National Sports Media Association, National Football…