Ex-Ohio State quarterback J.T. Barrett signs with Saints
April 30, 2018
By CCS Staff
Category: Saints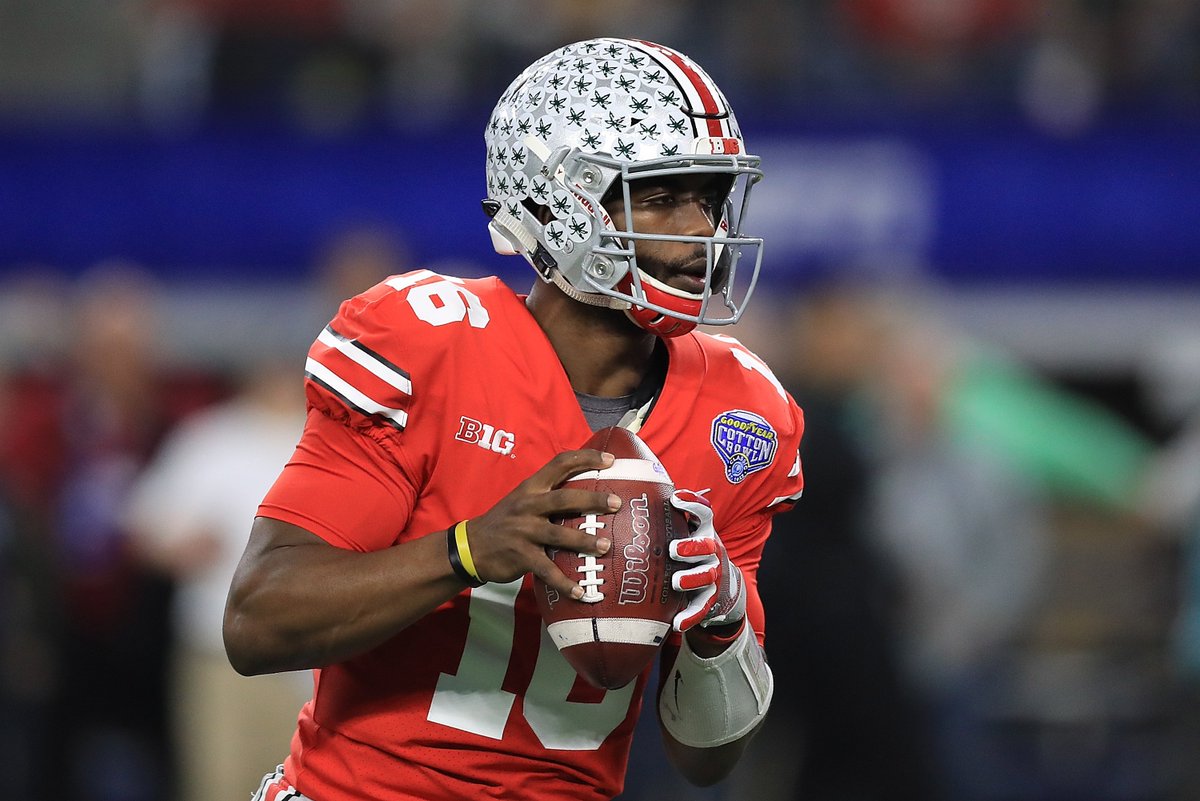 The New Orleans Saints did not draft a quarterback this year but a well-known undrafted rookie free agent will have his chance to make the team.
Former Ohio State quarterback J.T. Barrett has signed a three-year contract with the Saints.
.@JT_theQB4th will accept an invitation to participate in Rookie Minicamp with the @Saints.#GoBucks #DevelopedHere #WhoDat pic.twitter.com/75IUytD3z7

— Ohio State Football (@OhioStateFB) April 30, 2018
It's a 3-year deal for Barrett and the #Saints. Perhaps a future investment https://t.co/Z3mggokGHD

— Ian Rapoport (@RapSheet) May 1, 2018
A dual-threat college standout who led the Buckeyes to two Big Ten titles in his four years, Barrett won an Ohio State record 38 games as a starting quarterback.
Barrett threw for over 9,400 yards in his college career while setting the Big Ten passing touchdowns record with 104. He also ran for over 3,200 yards with an additional 43 touchdowns.
The 6-foot-1, 224 pounder is obviously a plus athlete overall but scouts indicate he lacks the consistent accuracy as a passer to succeed at the NFL level. But the Saints will take a closer look.
< PREV

Will Clark: Oh, What a Thrill! (Part 8)

NEXT >

Ragin' Cajuns ink JUCO prduct, former Amite guard Jeremy Haynes
CCS Staff