New Orleanian Tom Amoss finds winner's circle in Kentucky Oaks
You go girl!

Serengeti Empress wins the 145th running of the Kentucky Oaks! pic.twitter.com/9eo6PDKl6M

— NBC Sports (@NBCSports) May 3, 2019
Veteran trainer and New Orleans native Tom Amoss has more than 3,600 wins since he saddled his first horse in 1987.
Friday's win in the Kentucky Oaks with Serengeti Empress was likely the biggest of his career.
With more than 105,000 looking on at Churchill Downs on the eve of the Kentucky Derby, Serengeti Empress, owned by Joel Politi and dismissed by the betting public at odds of 13-1, took the lead in the first eighth of a mile and never looked back, holding off longshot Liora – also trained by a native New Orleanian, Wayne Catalano. Favored Bellafina finished fifth.
With Jose Ortiz aboard for the first time, Serengeti Empress paid $28, $14.80 and $9.60 in winning for the fifth time in eight career starts.
"I've won a lot of races, but not one like this," said Amoss in the post-race news conference. "And I have heard it said that when it happens, it's just a different experience. Today for me, it was a rush of emotions. I thought about my mom and dad who are 93 and 94. They're at home watching. I know they saw this today. I can't wait to call them and speak to them. My extended family. I've got five brothers and their families. My wife and kids are here. Colleen, my wife; Ashley, my oldest daughter; and Hayley, my youngest daughter, are here.
"I think as a team, us four, have seen quite a bit, as every trainer has, in terms of sacrifices and getting up early and moving around a lot. But don't separate me from anyone else. That's the life of a trainer. They put up with a lot, and I think today was just one of those days where it just I thought about the people that taught me along the way, too."
Serengeti Empress' career to date would best be described as inconsistent – impressive graded-stakes wins in the Pocahontas Stakes last fall at Churchill and the Rachel Alexandra Stakes earlier this year at Fair Grounds, but dull efforts in the Breeders' Cup Juvenile Fillies and the Fair Grounds Oaks.
She bled externally after her last start in the Fair Grounds Oaks six weeks ago, but Amoss deemed her ready to run last week after a pair of workouts, the last of which was a bullet five-furlong work.
Serengeti Empress now is an equine millionaire after earning $750,000 on Friday, running her career total to over $1.08 million.
Amoss, a 57-year-old graduate of Isidore Newman and LSU, had saddled a pair of Grade I winners in his career before Friday – Heritage of Gold in the 2000 Apple Blossom Handicap at Oaklawn Park and Big World in the La Trioenne Stakes two years ago on the Oaks undercard.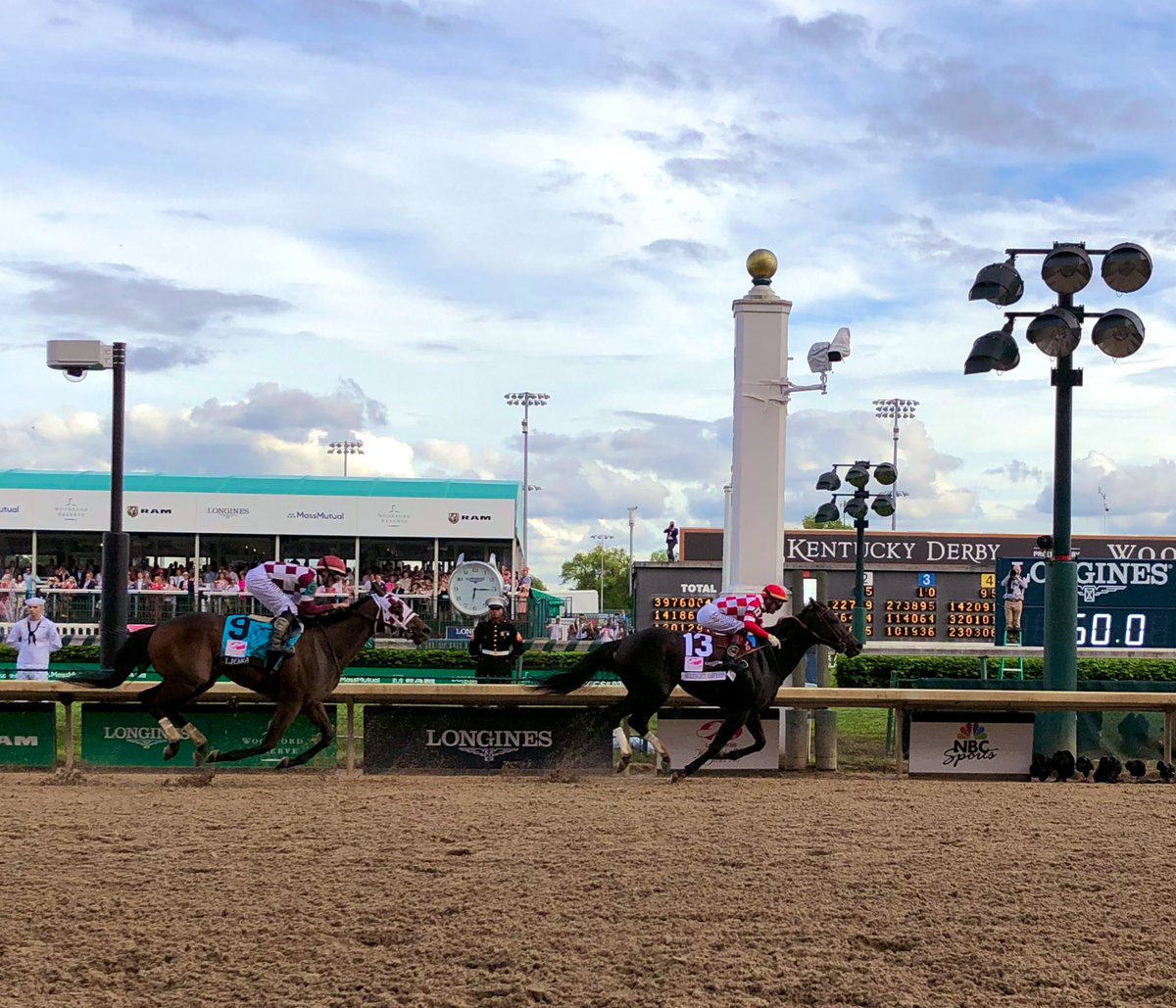 WATCH: @KeithFarmer18 & @CharlieWalterTV recap #KentuckyOaks145 and hear from winner Serengeti Empress' trainer Tom Amoss on the special win. pic.twitter.com/JBGfty04Nx

— Eli Gehn (@EliGehnLEX18) May 4, 2019
< PREV

LSU to honor 2009 College World Series Champions on Saturday

NEXT >

145th Kentucky Oaks post-race transcript
Lenny Vangilder
Sales/Content/Production
Lenny was involved in college athletics starting in the early 1980s, when he began working Tulane University sporting events while still attending Archbishop Rummel High School. He continued that relationship as a student at Loyola University, where he graduated in 1987. For the next 11 years, Vangilder worked in the sports information offices at Southwestern Louisiana (now UL-Lafayette) and Tulane;…