More than worthy of entry to Canton, Raiders legend Cliff Branch dies at age 71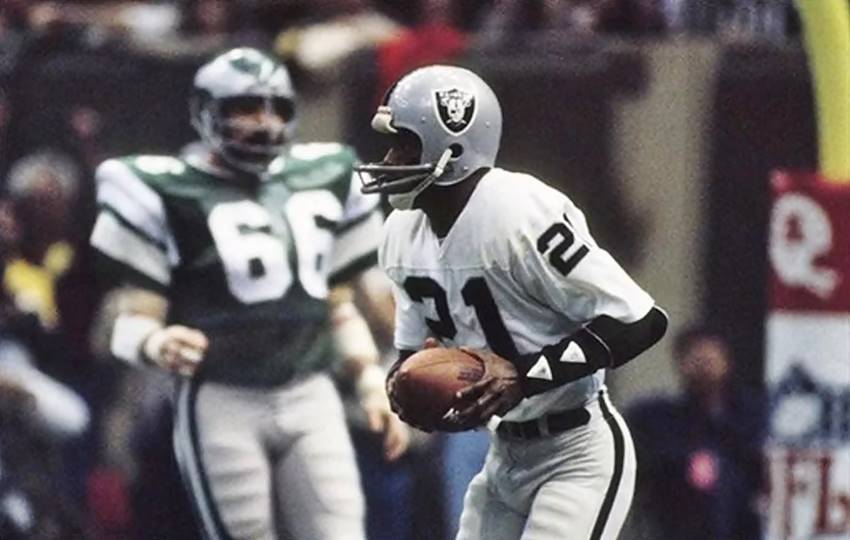 The Pro Football Hall of Fame ceremonies culminated Saturday evening with new inductees. Someone who many believe belongs in Canton is now no longer with us.
Legendary Oakland Raiders wide receiver Cliff Branch was found dead in a hotel Saturday night in Arizona at age 71 from natural causes, police reported.
Branch, who entered the NFL in 1972 as a fourth round draft pick, was a player who shined for 14 seasons as a game-changing deep threat. At 5-foot-11 and 170 pounds, he ran a 10 flat hundred meters and 20.5 in the 200. Branch wasn't just fast though. He developed his talents as a receiver to become someone that the defense had to scheme to stop.
The four-time Pro Bowler paced the league with 1,092 receiving yards and 13 touchdowns in a 14 game schedule during his third season. Two years later, he again was atop the NFL with an astounding 24.2 yards per catch (46 catches, 1,111 yards and 12 touchdowns).
Branch completed his career with 501 grabs for 8,685 yards and 67 scores, placing him third in Raiders franchise history behind a pair of Hall of Famers, Fred Biletnikoff and Tim Brown.
The former Colorado Buffalos star helped the Raiders capture three Super Bowls. In Super Bowl XV at the Louisiana Superdome, Branch had five catches from Jim Plunkett for 67 yards and two touchdowns as Oakland beat Philadelphia, 27-10.
Branch, a Hall of Fame semifinalist in 2004 and '10, truly impacted the game. It may come too late for the man himself to savor it, but it's time to take a closer look at Branch the next time the ballots are handed out.
< PREV

Baby Cakes launch seven homers in 13-6 win at Salt Lake

NEXT >

Competition ramps up in McNeese's first day in pads
Rene Nadeau
CCS/Fox Sports/ESPN/WFAN
Born and raised in the New Orleans area, Rene Nadeau has been involved in sports ever since his earliest memories. Rene played basketball, wrestled, ran track, and was an All-District running back in football at John F. Kennedy High School. He went on to be a member of the LSU football program, developing a passion for the game in even…