Michael Lewis, Chris Blair among speakers for Tuesday's Greater New Orleans QB Club luncheon
Saints Hall of Fame inductee Michael Lewis, LSU play-by-play voice Chris Blair, Tulane Deputy Athletic Director/COO Monica LeBron, NOLA Gold owner Tim Falcon and Karr coach Brice Brown will speak at the weekly meeting of the Greater New Orleans Quarterback Club on Tuesday, Sept. 17 at noon at Rock'n'Bowl, 3016 South Carrollton Ave. in New Orleans.
A native of New Orleans who attended Grace King and Bonnabel, Lewis did not play college football before trying out for the New Orleans Saints, making his hometown team and becoming an All-Pro and Pro Bowl kick return man in 2002. Lewis set an NFL record for combined kick-punt return yardage that season with 2,432 yards. Lewis remains the Saints' all-time career leader in putn returns (142) and punt return yardage (1,482). Lewis played for the Saints from 2001-06 and he was inducted into the Saints Hall of Fame in 2015.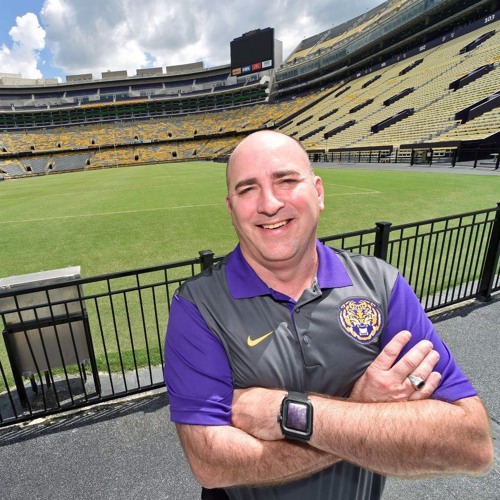 In his fourth year as the Voice of the LSU Tigers on radio for football, men's basketball and baseball, Blair spent 10 years as the Voice of Georgia Southern athletics. Blair also worked for the Clemson Tiger Sports Network and for Lander University. His voice is now synonymous with LSU sports.
Named to her position in 2016, Lebron is a Yale graduate and received her Masters from Ohio University. Lebron is second in command to athletic director Troy Dannen, overseeing all aspects of the athletic department at Tulane. She is the sport supervisor for football, women's basketball, volleyball, beach volleyball and sailing. Lebron previously worked in athletic administration at Georgia, Ole Miss and California.
Owner of the NOLA Gold professional rugby team which he started in 2017, Falcon graduated from LSU, where he played as an undergrad. He has played a pivotal role in the development of the New Orleans Rugby Football Club and has coached both youth and high school rugby teams.
Falcon guided Archbishop Shaw to a pair of state championships and a regional title. He is the co-founder of Louisiana Rugby.
In his fifth season as head coach at his alma mater, Brown was a player and former assistant coach at Edna Karr before being named head coach in 2015. Brown promptly guided the Cougars to a Class 4A state championship game appearance before leading Karr to three consecutive state titles in 2016, 2017 and 2018.
The Greater New Orleans Quarterback Club meets each Tuesday (17 weeks) at Rock'n'Bowl through Dec. 17, when the club will hold its year-end awards function.
Each week, an R&L Carriers New Orleans Bowl Prep Player of the Week is chosen, presented by CrescentCitySports.com and NASH ICON 106.1 FM while the King Firm Scholar-Athlete award winner will also be introduced, presented by Friday Night Football from NOLA 38 and ABC 26.
A pick-em contest of top college and professional games allows patrons to win prizes from Rock'n'Bowl and Ye Olde College Inn, as well as from the Saints Hall of Fame.
Annual membership to the Greater New Orleans Quarterback Club is $50 per person, which includes a discounted $20 lunch from Rock'n'Bowl and Ye Olde College Inn. Non-members are also welcome to attend each week for $30.
For more information on how to join the Greater New Orleans Quarterback Club, contact Stan Kottemann at (504) 908-6080 or at skotlaw@aol.com.
Ken Trahan
Owner/CEO
Born and raised in the New Orleans area, CCSE Owner and CEO Ken Trahan has been a sports media fixture in the community for nearly four decades. Ken started NewOrleans.com/Sports with Bill Hammack and Don Jones in 2008. In 2011, the site became SportsNOLA.com. On August 1, 2017, Ken helped launch CrescentCitySports.com. Having accumulated national awards/recognition (National Sports Media Association,…