Highly-rated combo guard Ty Harper signs with Ragin' Cajuns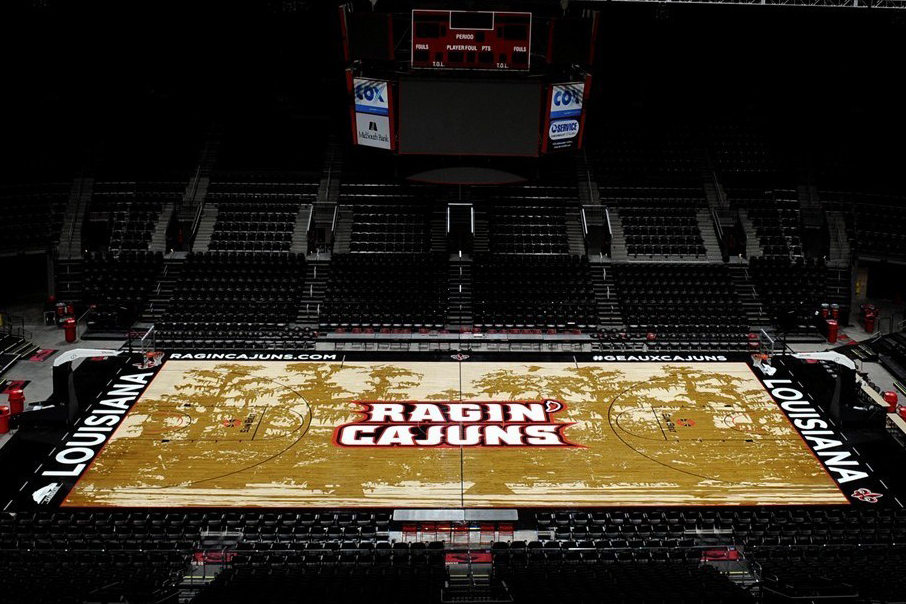 Georgia native rated as No. 100 recruit nationally by ESPN
LAFAYETTE – Louisiana Ragin' Cajuns Men's Basketball coach Bob Marlin added to an already solid 2020-21 recruiting class on Tuesday when he announced the addition of four-star recruit Ty Harper signed a National Letter of Intent during the Early Signing Period.
Harper, a 6-foot-4 combo guard, was rated as the No. 6 overall recruit in the state of California and the No. 100-rated overall recruit nationally by ESPN. The native of Norcross, Ga., who was the No. 22-rated shooting guard in the country, joined Carencro's Joe Charles as signees for the 2020-21 season.
"We are excited about the addition of Ty Harper to the Ragin' Cajuns Basketball family," Marlin said. "His ability to affect winning in multiple ways will help our team. He is a humble guy who works extremely hard and has an intense passion for improvement. His speed and athleticism allow him to get downhill quickly and put pressure on the defense."
Harper, who averaged 15.5 points per game as a senior, helped Santa Clarita (Calif.) Christian to a 24-6 record, the 2020 CIF-Southern Sectional Division 2AA title and a No. 28 national ranking by Max Preps. Harper was named the Division 2AA Player of the Year and was a first-team All-Southern California and All-Area selection.
"Ty has done a tremendous job becoming a player who can score at all three levels," Marlin added. "His shot is a weapon that doesn't allow defenders to back off. We believe Ty will fit our style of play perfectly."
Follow the Ragin' Cajuns on Twitter (@RaginCajunsMBB), Facebook (RaginCajunsMBB) or Instagram (@RaginCajunsMBB) to stay up-to-date on all that is happening with Louisiana Men's Basketball.
2021 LOUISIANA RAGIN' CAJUNS MEN'S BASKETBALL SIGNING CLASS
Joe Charles – F, 6-8, 205, Carencro, La. (Carencro HS)
Ty Harper – G, 6-4, 180, Norcross, Ga. (Santa Clarita Christian [Calif.]/Golden State Prep)
< PREV

Video: Terrace Marshall, Ed Ingram, Jabril Cox on long LSU layoff, Arkansas road test

NEXT >

Belle Chasse, E.D. White, Vandebilt Catholic, SJA, Catholic among cross country state title winners
Matt Sullivan