Cook, Forbes, Cross and James earn AAC Postseason honors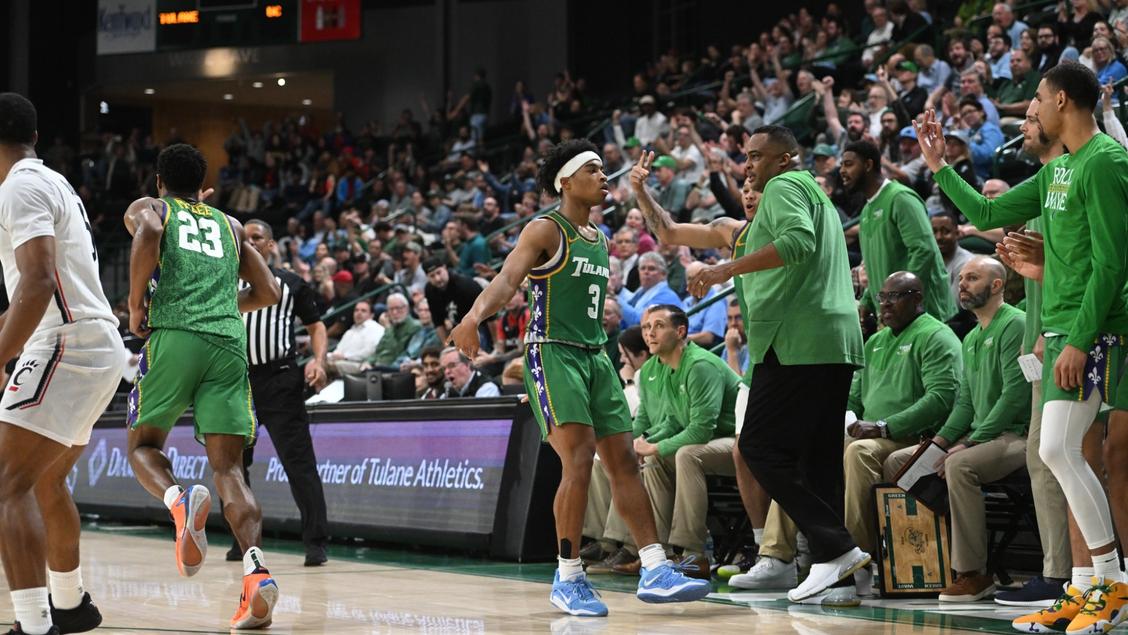 NEW ORLEANS – The American Athletic Conference has announced the men's basketball award winners and all-conference teams for the 2022-23 season ahead of the 2023 American Men's Basketball Championship with four Tulane players earning honors.
This is the first time since joining the AAC that four Tulane players have earned post season conference honors.
Sion James earned the AAC Sportsmanship award for his leadership not only on the team but in the AAC. James serves as The American's Student-Athlete Advisory Committee President. This is the first time a player from Tulane has earned this honor.
Jalen Cook was named First Team All-AAC for the second straight year. The guard has averaged 20.4 ppg and 5.0 apg in the regular season.
Jaylen Forbes cemented himself as Second Team All-AAC after averaging 18.8 ppg, 4.9 rpg and starting every game for Tulane. This is the second straight year Forbes has earned the honor.
After earning the conferences most improved player of the year award in 2022, Kevin Cross was named Third Team All-AAC. The junior averages 14.6 ppg, 6.4 rpg and 4.2 rpg.
Tulane is making their way to Fort Worth, Texas this afternoon to compete in the American Athletic Conference Tournament. The Green Wave will play the winner of Wichita State and Tulsa on Friday at 8 p.m.
DOWNLOAD THE OFFICIAL TULANE ATHLETICS APP
Download the official mobile app of Tulane Athletics. Now, you can stay in touch with the Green Wave anytime and anywhere on your Android or iOS mobile device.
FOLLOW ON SOCIAL MEDIA
For behind-the-scenes coverage, follow Tulane men's basketball (@GreenWaveMBB) on Twitter, Facebook and Instagram.
< PREV

Two can't-miss NFL Combine standouts that fit with new Saints QB Derek Carr

NEXT >

Goff announces Roy Roundtree as McNeese WR coach
Victoria Ahlbrecht