Cajuns linebacker Whitfield earns LSWA weekly football honors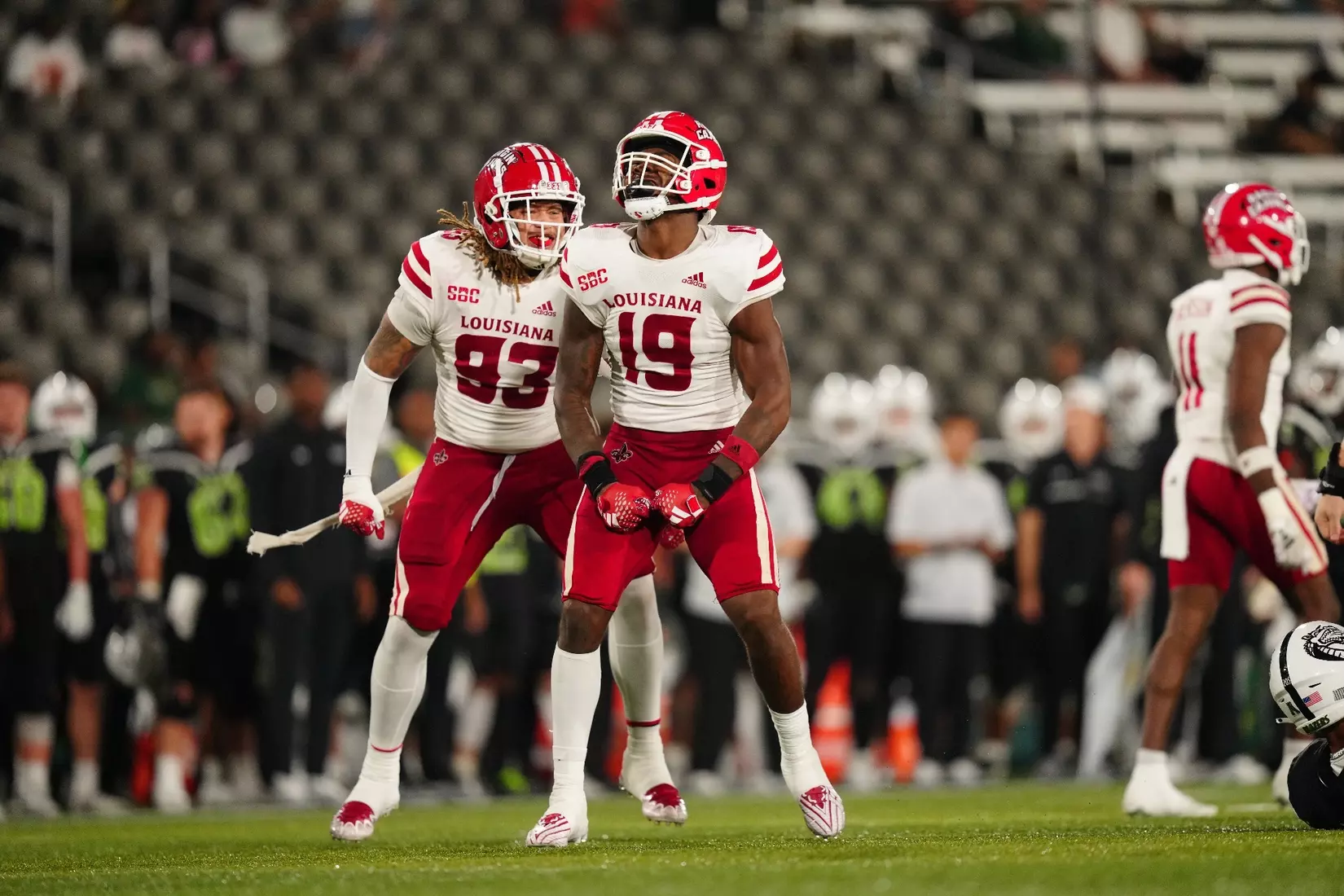 BATON ROUGE – Louisiana Ragin' Cajuns linebacker Cameron Whitfield picked up his first on-field honors of the 2023 season when he was named on Monday as the Louisiana Sports Writers Association (LSWA) Defensive Player of the Week.
Whitfield, a redshirt sophomore from Houston, posted career numbers in his first career start for the Ragin' Cajuns with five tackles and 2.5 sacks. Whitfield was part of a defensive effort on Saturday in a 41-21 victory at UAB which recorded seven sacks to increase its season total to 15, one behind Wake Forest for the national lead.
The Louisiana defense forced a pair of turnovers in the win while holding UAB quarterback Jacob Zeno – one of the nation's most accurate passers (85 percent) through the opening two games – to 27-for-38 through the air.
Louisiana (2-1) will return to action on Saturday when it plays host to Mid-American Conference member Buffalo in a 6:30 p.m. contest at Cajun Field. The game will be streamed live on ESPN+.
Fans are encouraged to stay engaged with the Ragin' Cajuns by downloading the #GeauxCajuns app. Click here for iOS/Apple platforms and here for Android platforms.
Follow the Ragin' Cajuns on Twitter, Facebook, and Instagram (@RaginCajuns) to stay up-to-date on all that is happening with Louisiana Athletics.
< PREV

Video: Brian Kelly recaps win over Mississippi State, previews Arkansas

NEXT >

Saints battle past Panthers for 20-17 win
Matt Sullivan