Brooks Koepka defends U.S. Open title in way champions are made
June 17, 2018
By Jimmy Headrick
Category: Golf
A champion and his 🏆

Congrats to Brooks Koepka on another performance to remember! pic.twitter.com/EtyRJf9K7r

— U.S. Open (USGA) (@usopengolf) June 17, 2018
On Sunday in New York state, Brooks Koepka showed the perseverance, confidence and strong mental game every US Open champion needs. Same verse, different course from last year.
Overcoming a drop to 7-over par at one point in the first round at the difficult Shinnecock Hills Golf Club in Southampton, Koepka defended his U.S. Open title to cap a rocky year to date on tour. He had been sidelined for four months with a dislocated wrist.
Koepka is the first golfer since Curtis Strange (1988 and '89) to win consecutive US Open crowns. Ben Hogan (1950 and 51) is the only other player since World War ll to accomplish the impressive feat.
Koepka, who posted a 7-under 63 in the second round to battle back into the hunt, began the final round in a four-way tie for the lead at 3-over par with Dustin Johnson, Tony Finau and Daniel Berger. A final round two-under par 68 to finish at one over par with rounds of 75-66-72-68 bettered Tommy Fleetwood by one stroke.
Fleetwood in his final round tied the U.S. Open record with a 63, missing an eight-foot birdie putt on the 72nd hole. When asked about his final putt, the Englishman responded, "I wanted 62."
The 28-year old Koepka's journey to the PGA Tour was luanched in part by an All-American career at Florida State. He also came through the learning experience of playing the European Developmental Tour and the European Tour while travelling the world. With 10 worldwide victories and three on the PGA Tour, the relative unknown in America just several years ago now has risen to nith in the World Rankings.
Patrick Reed tried valiantly to follow up this year's Master win with a second straight major. After a hot start on the early holes Sunday, he missed other opportunities to improve on what was a solid 68, good enough for a fourth-place finish three shots behind the winner.
World No. 1 Dustin Johnson, 2016 U.S. Open Champion, entered the last two days with a four-stroke lead and in control of his game. Over the weekend, his putter went cold. After a miserable third round on a course Saturday that many golfers complained was not fair to the field, Johnson came back to the pack. His 72 putts the last two rounds included six three-putts. Despite all of that, the immense talent still finished third and just two strokes back.
"Just wasn't my day, but ended on a high note. Congrats to Brooks Koepka on a well-deserved win," Johnson said.
Now an expert on the subject, Koepka summed it up on what it takes to win a U.S. Open.
"The U.S. Open just takes so much discipline. You have to be a great putter and just kind of let things roll off your back. I enjoy the test. I enjoy being pushed to the limit. Sometimes you feel you are about to break mentally, but that's what I enjoy. I enjoy hard courses," Koepka explained.
The USGA tries to make the toughest courses for those who qualify to compete for the national championship. Koepka is clearly a tough and worthy champions, times two.
2018 US OPEN – Top 5 Finishers
Brooks Koepka – 75-66-72-68 – 281
Tommy Fleetwood – 75-66-78-63 – 282
Dustin Johnson – 69-67-77-70 – 283
Patrick Reed – 73-72-71-68 – 284
Tony Finau – 75-72-66-72 – 285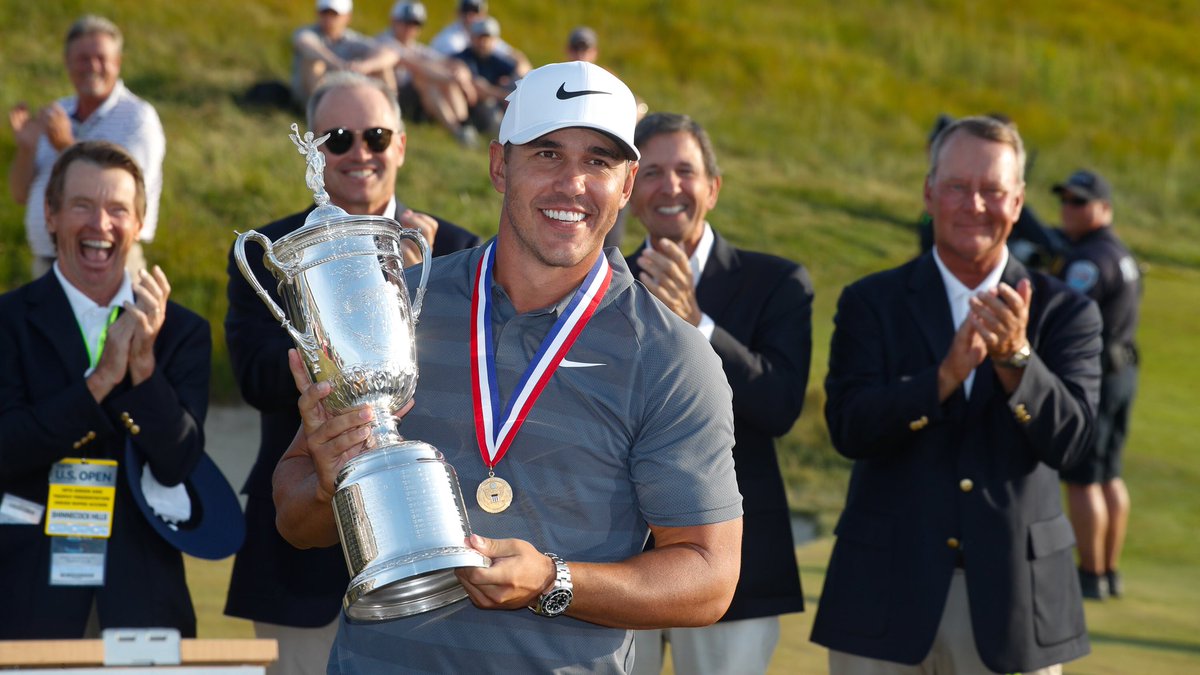 < PREV

Saints Hall of Fame completes successful weekend in Biloxi

NEXT >

Lifelong passion for broadcasting drives Lyn Rollins to peak of his profession
Jimmy Headrick
PGA Professional/Golf Analyst